Condolences & Tributes
We encourage you to share any memorable photos or stories about Mary. All tributes placed on and purchased through this memorial website will remain on in perpetuity for future generations.
We love you very much and miss you. May you be the happiest you have ever been and enjoy your new body with no pain.Love your son Donnie and daughter in law.
Donnie and DeeDee Owston
- Monday April 16, 2018 via Memorial Candle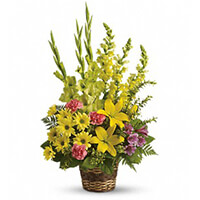 Sorry for your loss. Your family is in our thoughts and prayers.
Kandace,Chad,Dave,and George
- Monday April 16, 2018 via Heartfelt Sympathies